Meet Our Doctors
Dr. Christopher L. Adsit, O.D.
The pulse of our practice beats from the heart of Dr. Christopher Adsit. Dr. Adsit believes in helping others, which is why he started his practice in 1996. Since then, it has grown and he is happy to now serve the Meadville, Titusville, and Oil City area. But his vision for helping others doesn't stop at this practice! Dr. Adsit's vision has always been to use his practice to help change the world, and he partners with you to make a difference. When you're his patient, you are making a difference in this hurting world. 
Dr. Adsit graduated from the Pennsylvania College of Optometry in 1995 and is certified by the American Board of Optometry. He specializes in medical eye exams. As Dr. Adsit's patient, you'll experience a thorough eye exam. You're never in the dark, as he guides you through your exam answering your questions before you even ask. Dr. Adsit is careful to check for signs of eye diseases and explain them to you along the way, ready to help you achieve your best vision and grateful you're partnering with him to achieve his!
Outside of work, Dr. Adsit loves to read, run marathons, and spend time with his family.
---
Dr. Jenny L. Tran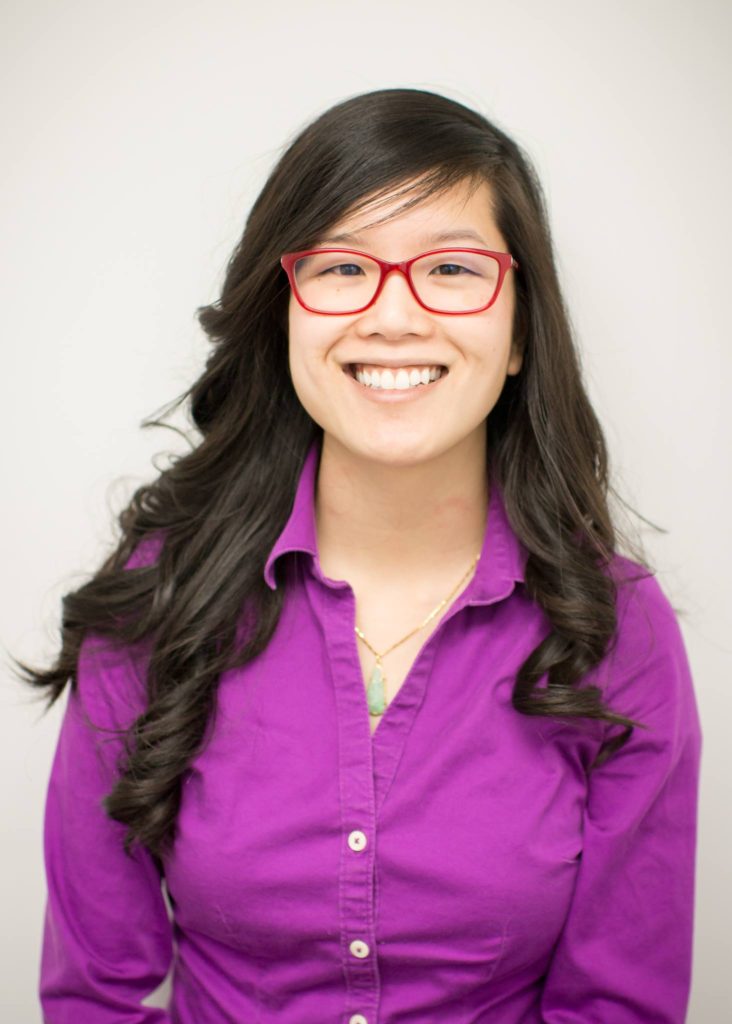 Dr. Jenny Tran was born and raised in the city of Calgary, Alberta, Canada. While in high school she worked at an optometrist's office, and it was there that she decided to pursue optometry as a career. One day she fitted glasses for a little boy who was wearing lenses for the first time. His reaction to being able to see clearly was so astounding that she knew she wanted to be apart of helping people with their vision. After completing her undergrad at the University of Calgary in 2009, she then went on to graduate from Salus University with her optometry degree in 2014. Dr. Tran worked in Rochester, NY after graduation and began working with Dr. Kennedy in April 2017. Dr. Tran enjoys all aspects of primary care optometry and has a special interest in dry eye syndrome. She is looking forward to working along side Dr. Adsit and the rest of the doctors on his team to help serve the community.
She and her husband, Dr. Stephen Reinsel, enjoy traveling and getting out to enjoy new foods and sights.
---
Dr. Dustin J. Mitchell, O.D.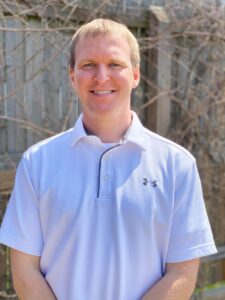 Dr. Mitchell graduated from Clarion University with a BS in Biology and a Minor in Chemistry.
He graduated from the Ohio State University College of Optometry in 2010 and is certified through the American Board of Optometry. In 2012, Dr. Mitchell joined us and has since built himself a reputation of being friendly, caring, and thorough.
He believes in working hard and caring for others and as his patient, you're sure to experience these qualities first hand!
Dr. Mitchell specializes in dry eye treatment, specialty contact lenses, and glaucoma care.
He's thorough, calm, and helpful throughout your eye exam, and will be sure to answer your questions and explain to you the process as he examines your eyes.
In his free time, Dr. Mitchell loves hunting, running, riding ATVs, and time with his family.