Answers to 4 FAQs about Eyeglasses to Help Find the Perfect Fit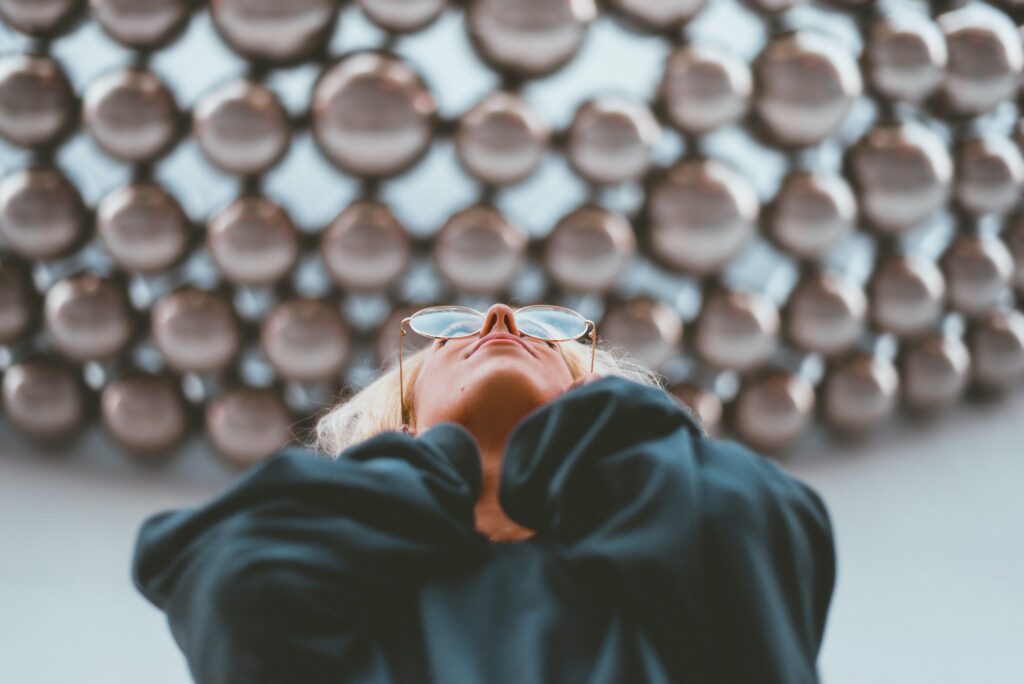 Glasses are finicky
There is no escaping the fact that eyeglasses need to be adjusted. Sometimes, frequently. Since you wear glasses daily, they need to fit comfortably. But how do you get a correct fit? We listed some commonly asked questions about eyewear and gathered answers about how your glasses should fit and what you can do if they're currently uncomfortable.
Are my glasses giving me headaches?
If your eyeglasses are too tight, they may cause headaches. Check to see if the sides of your glasses (temples) are fitting correctly. 
When you put on your glasses, the temples of the frame should glide gently across the sides of your face, barely touching them. Once the eyeglasses are on your face, the hinges should go back to their natural position. The hinges of your glasses should not spring open while you wear them. When a frame fits correctly, you should not feel pressure from the temples. When a frame is too small, the temples will be tight, causing them to press into the sides of your face and leave indentations when you remove the glasses: which often causes headaches. 
Another cause of headaches from eyeglasses can be a prescription change. When your eyes are adjusting to an outdated or ineffective prescription, they can begin to feel strained, which causes headaches. 
If it's been over a year since you've had an eye exam and you start to experience headaches, be sure to schedule an eye appointment to see if you're experiencing any vision changes. 
What glasses fit me?
Your pupils should sit in the center of your eyeglasses. If the pupils of your eyes fall toward the outer edge of the frame, your glasses are too small. Likewise, if there is an excess of frame around your eyes, the eyeglasses are too large. 
Having your eyes centered in the frame is crucial for seeing correctly out of your lenses. If your eyes are not centered properly in the frame, this can distort your vision while looking through your lenses. 
Avoid eyeglasses that are too shallow (short) or too deep – both of these can affect your sight while wearing a bifocal or progressive lens. Similarly, you don't want your glasses to be too narrow or wide, as both can cause other fitting issues, such as tightness, headaches, or the glasses sliding down your nose. 
To find glasses that suit your face shape, it's best to consult your optician. They will give you advice regarding frame shapes that work well for you. They'll also recommend the appropriate frame size for you and let you know if they think a frame is too large or small for you.  
Why are my glasses crooked?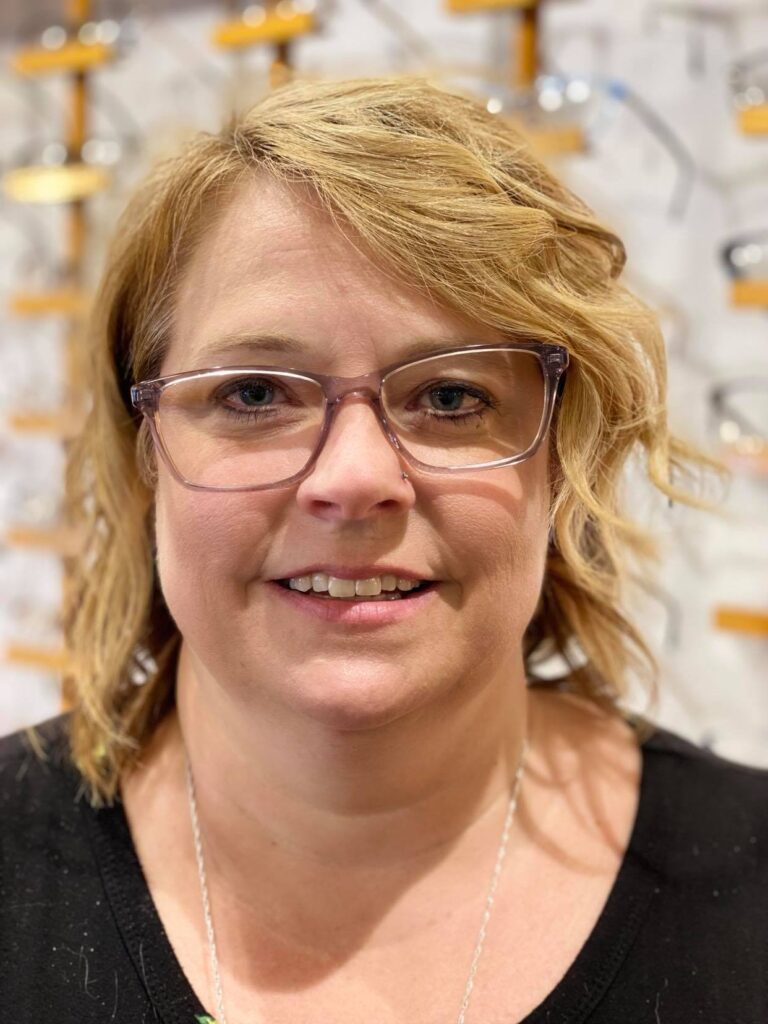 Glasses have three contact points on the face: the sides of the head above each ear and the bridge of the nose. Opticians refer to this as the fitting triangle. These are the only points where the eyeglass frame should have contact with your body. 
Glasses usually become "crooked" when they are out of balance on one of the points in this triangle. Most of the time, the ears are to blame. 
If your eyeglasses feel crooked, put them on and notice if they are making contact with each of the three points. 
If you notice you have to push one side down and closer to the top of your ear, that should be the source of their crookedness. Most of us have one ear that is slightly higher than the other, so if your glasses are straight on your face but crooked when you place them on the table, that's normal. Remember, your glasses are fit to you, not your table. 
It can be tough to adjust the temples on your own, so be sure to visit your optical and ask the opticians to straighten your eyewear. They have special tools to heat and adjust your glasses so they will fit you comfortably again. 
Why do my glasses slide down my nose?

There are a few factors at play when it comes to the glasses sliding down your nose, but temple length is a chief culprit. Suitable temple length allows your eyewear to be adjusted and tightened near your ears to prevent them from sliding down your nose. If the temples are either too long or too short, it will cause your glasses to fit incorrectly.
Properly fitting temples should follow the contour of the skull beside the ears and bend at a 45 angle. If the temples are too long, they will angle further back and irritate behind your ears (and might, of course, cause headaches!) 
When the temples are too long, regardless of how much you tighten them, your glasses will still slide down your nose.
If the temples stop near the top of your ear, they are too short. Temples that are too short are uncomfortable and unadjustable because there is not enough length to tighten them. 
Another cause of glasses sliding downward are the nose pieces.
Your frame should sit comfortably on your nose. Glasses with nose pads are adjustable and can be altered to your nose comfortably; a frame without nose pads cannot. 
When a frame with nose pads begins to slide down your nose, look to see if the nose pads are spread too wide. This widening causes the nose pads not to touch either side of your nose and results in the glasses sliding down. Nose pad material partially sticks to your skin but wears out over time. So if your nose pads seem to be sitting in the right place but they are still sliding, ask your optician to put a new pair of nose pieces onto your frame. This adjustment should get them back to their desired, comfortable fit!
An eyeglass frame without nose pads is a different story. Frames without nose pads should rest gently on the top of the nose, touching both sides of the bridge of your nose. There should be no gaps between the frame and your nose. Each side should place equal pressure on the points of contact with your nose. If the nose part of the frame doesn't thoroughly touch your nose, it's too big and will slide down your nose.
*The only exception to this is a keyhole bridge, which only rests on the sides of your nose.*
While the temples and nose pieces are mostly adjustable, that doesn't guarantee a comfortable fit or ensure the frame will keep from sliding downward.  It is vital to check with your optician about how well the frame fits and whether or not it's adjustable before purchasing your eyewear.
Your new eyewear should be a comfortable, stylish tool to help you achieve your best vision.
When ordering your next pair of glasses, be sure to look for the correct temple length, frame width, and eye shape. Also, ask your optician to look over your eyeglasses. They can determine a proper frame fit, make adjustments to ensure your glasses fit comfortably and confirm that the prescription is just what the doctor ordered!